Uretim Hatasi (manufacturing error)- Pin Up
Oh lawd I'm back with some more terrible laptop pictures with terrible backgrounds.
I got me some skirts because my tops outnumber my skirts. Any excuse to go shopping.
After 3 long months, I finally got my stupid £6 skirt from ebay. I'm honestly not surprised it was so cheap because the lining is sewn with the seams facing outwards and it's really long and the front so I have to roll it up about 5 times just so it doesn't swamp me.
The rolling made my hips look strange but wotevz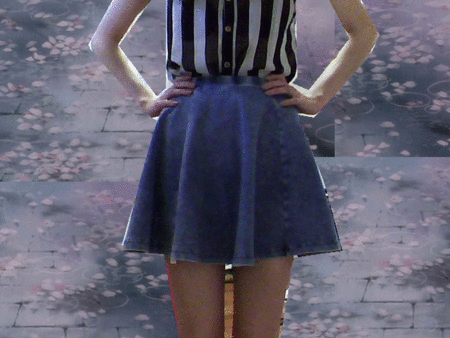 Demin circle skirt of glory
Today I went to the V&A museum with my mum to see the Ballgown exhibition they have going on at the moment and I picked up a couple of things while the big Topshop sale was on~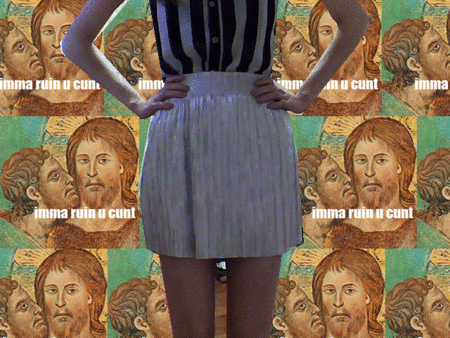 Tacky silver pleated skirt of glory
Close up of the nice things in detail
Outfit I wore when I went to see Exo
I could not for the life of me get the lighting to look right
I've gotten in to a really bad habit of not blogging about things in chronological order. I still have a lot of stuff to write about what I have been up to over the last couple of weeks.
Here's a sneak peek; here's a pic of my crew with Carri Muden of Casette Playa that was in ID magazine.
Me and Joel be creepin'.


Later! x