20 years ago (2 months ago) I ordered a t-shirt from the website
Your Eyes Lie
and this morning after multiple printing errors I finally received it. THANK GOD. I've been waiting on this t-shirt like the second coming of Christ!
Your Eyes Lie is a t-shirt company from the UK that, according to their
about page
, designs for those don't take themselves too seriously as as they put it, the
"
geeky friend [who] just keeps on dancing, pulling extravagent shapes of happiness while wearing a t-shirt and the broadest of grins."
The original store picture
I can't imagine this girl wanting to pull shapes somehow...I will show her...
The image is of that ruddy Icelandic volcano that exploded 2 years ago and grounded half the planes in Europe for week.On actually getting it, I'm
slightly
disappointed mainly because it's too big for me (I ordered medium), which is my own fault. I wanted it to be cute and baggy but for some reason, it just doesn't look that great large.
Image-wise, it's awesome. And it's soft.
Part of me is scared that someone whose holiday was wrecked by this cloud will falcon punch me in the street.
There's a bit of a printing error on the sleeve but I read that that it's normal to get white marks around the sleeves and the underarms where the inked missed it with this printing technique.
I raided my wardrobe to see what stuff would go with my new t-shirt.
I'm gradually finding it harder and harder to coordinate things in my wardrobe together because recently, everything I have bought has been blue; and being matchy matchy doesn't fly man.
Now for obligatory gifs of me wearing it.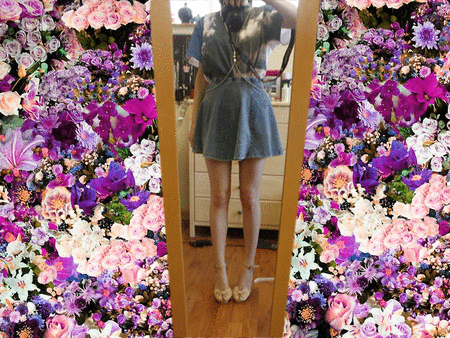 Top: Your Eyes Lie
Skirt: Topshop
Shoes: Primark
Harness: Forever 21

The peach shoes pick up the peach in the cloud colour...somewhere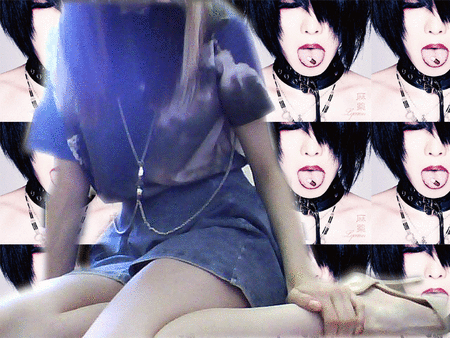 The fact it took so long to come was understandable. Printing errors are something that are completely out of their hands but I wish they would have told me when mistakes occurred rather than me having to chase them up to find out. Still, they were prompt with their replies and patient.
If yall want one, you can get it
here
but don't forget to sign up to their news letter an get 10% off.
Here's me and Ananya at the weekend showing store picture girl how pulling shapes is done..